Awakening, Thursday 8/22
Posted - August 20, 2013
No Comments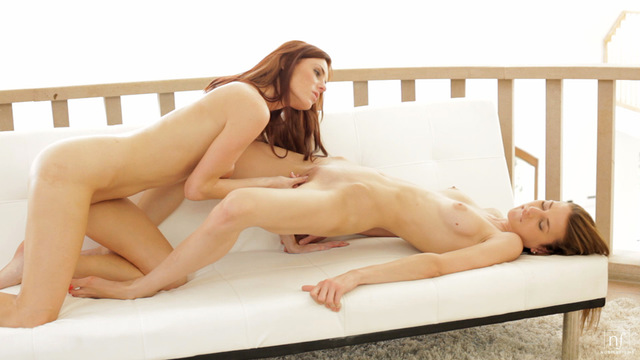 There's just nothing like two girls who are passionate about each other's pleasure. In our next film, Awakening, you will get to enjoy a lesbian scene that is full of erotic chemistry.
We've brought back the lovely striking Eileen and paired her with gorgeous newcomer Claire Dain. These girls are amazing with their fingers and mouths, working each other's shaved pussies until they are wet and juicy with desire. I especially love the way Claire arches her back and moans as she orgasms!
We will release Awakening on Thursday, August 22.Don't miss the sensual lesbian action!