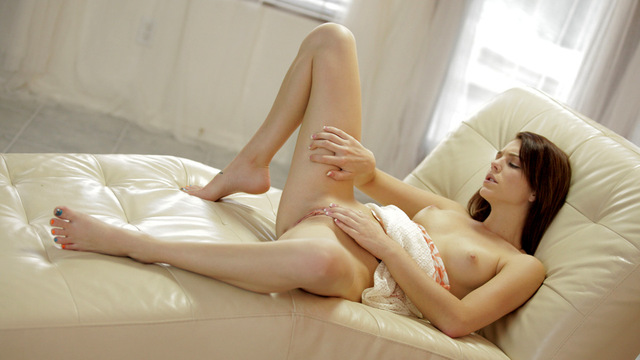 Do you like our recent trend of bringing back our popular models for additional performances? Personally, I've been totally loving the familiar faces and the hot new content. We'll continue that trend with our upcoming film, Fingering.
Kiera Winters is a hot little brunette who is ready to show you how she loves to get herself off in her solo film. I can't get enough of watching her arch her back as she finally cums after her long slow buildup-totally erotic!
Don't miss Fingering when it is released on Sunday, July 21. This is a sweet and sexy masturbation scene that I'm sure you will enjoy.