Blog Categories
Entice, Monday 7/29
Posted - July 25, 2013
No Comments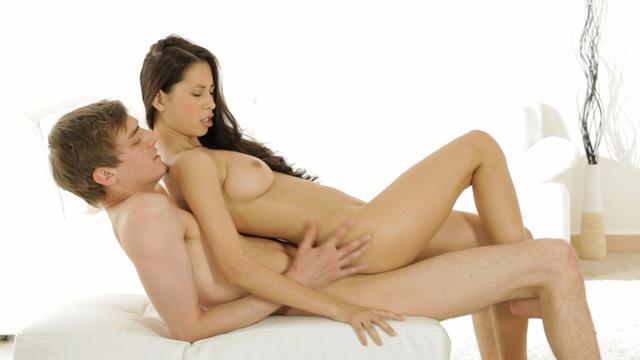 Every time we feature Paula and her boyfriend the two of them come together with the type of warmth and passion that we strive for on Nubile Films. The loving couple is back in our next all-new film, Entice.
Paula is seriously one hot number, isn't she? I love watching that tight little body and seeing her genuine smile of delight as she wraps her lips around her man's dick. Of course, all of that is secondary to watching her big tits bounce as she rides her man.
Entice will be released on Monday, July 29. Grab your partner and enjoy this true couple's film as Paula and her man give us a glimpse into their passionate love life!