Blog Categories
Fully Exposed, Tuesday 9/3
Posted - September 1, 2013
No Comments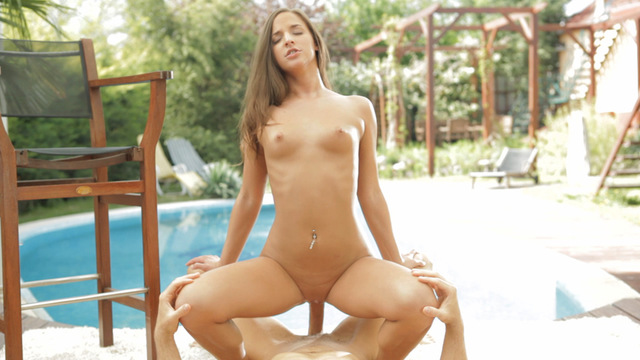 Brunette babe Amira Adara is amazing with her mouth. Plenty of girls love giving blowjobs, but Amira practically lives to have her guy's dick in her mouth. There's plenty of enthusiastic sucking and lots more in our next film, Fully Exposed.
Amira is truly a star in this movie. Her love for sex really shines as she takes her man for a poolside ride that gets a little rough and very very hot. We've gotten a little bit creative with our angles on this one, and I think you will really enjoy-especially when you see what we did with the cum shot!
Fully Exposed will be released on Tuesday, September 3. Check back to enjoy this raunchy outdoor couples film!