💕 Special Gift For You 💕 50% OFF! - JOIN NOW!
Blog Categories
A Beautiful Sight, Wednesday 7/17
Posted - July 15, 2013
No Comments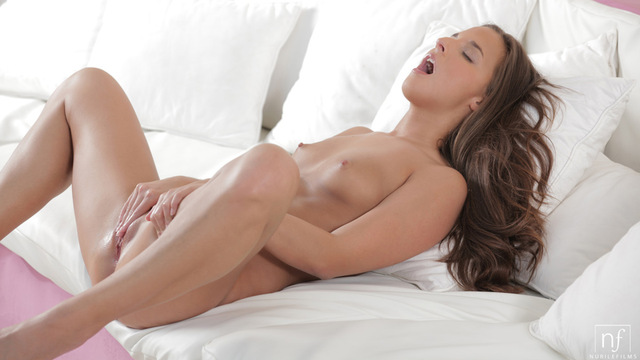 I'm happy to introduce the newest addition to the Nubile Films family, Amira Adara. This brunette babe will be making her solo debut in our aptly-named new film, A Beautiful Sight.
Amira is one of those girls whose sensitive pussy is always really wet and ready for sex, as you will see in her first film. She is dripping when her panties come off, and she takes advantage by spreading her juices all over her shaved slit to make sure that everything is slick and lubricated. From there, there's nothing gentle about the way Amira fingers and fucks herself!
Check out A Beautiful Sight when it is released on Wednesday, July 17. I know that our members will fall in love with Amira the way I have!