Cum Swapping Beauties, Friday 7/19
Posted - July 17, 2013
1 Comment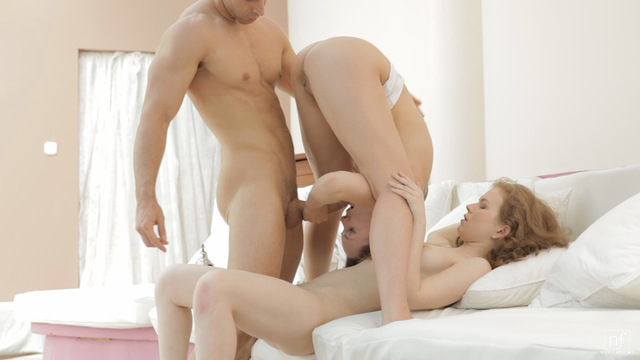 The gorgeous Blue Angel is always into finding the newest ways that she can get sexually adventurous. In our next film, Cum Swapping Beauties, things get a little bit dirty and wild pretty quickly!
Blue and her lover Ksenija aren't just content to combine forces and drive their man wild. Instead, they spend almost the entirety of this super-hot movie using their mouths and hands on each other and on their man in a ton of creative positions. The title kind of gives away the ending, too, but trust me when I say that it is incredibly hot!
Cum Swapping Beauties will be released on Friday, July 19. Start your weekend off right with this erotic, passionate threesome!