All In, Thursday 7/11
Posted - July 9, 2013
No Comments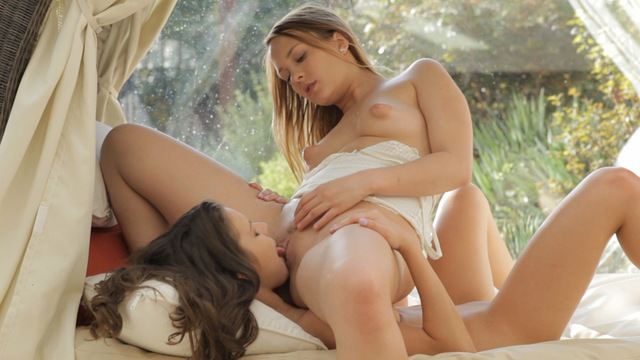 We've heard your pleas to bring Blue Angel back, and I'm pleased to announce that we've made it happen! Blue is paired up with the gorgeous Anita for an all-new film, All In.
I have to say that my favorite part has to be when Anita curls her little hand and pushes her entire fist deep into Blue's tight wet pussy. That full penetration and the look of utter bliss on Blue's face just gets me every time I watch!
All In will be released on Thursday, July 11. You definitely want to be one of the first to watch this sexy lesbian encounter!