Take It Outside, Tuesday 7/9
Posted - July 7, 2013
No Comments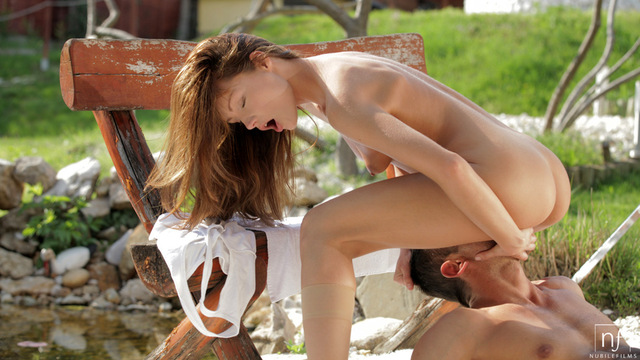 Sophie Lynx received a warm welcome from her Nubile Films debut, so we thought we'd bring her back again right away for Take It Outside, our next upcoming film.
A woman bent on seduction, Sophie wastes no time in letting her man know her erotic intentions. She delivers an amazing blowjob, using her hands and her lips and her tongue with obvious skill to make sure that her guy is practically cross-eyed with pleasure before they ever start fucking – and it only gets better for them both from there!
Don't miss Take It Outside when it is released on Tuesday, July 9. This is a great summer movie that I am sure you will enjoy!