Proper Pussy Pounding, Thursday 6/27
Posted - June 27, 2013
1 Comment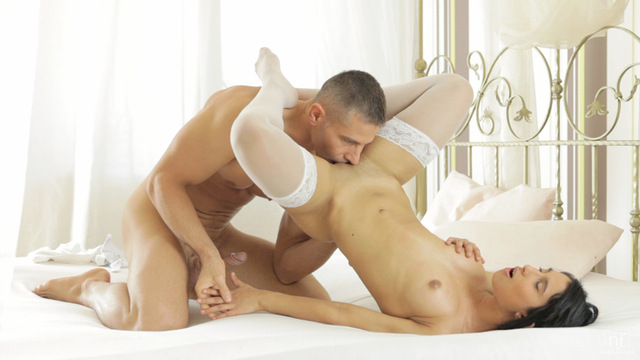 Ria Rodrigez sure knows how to please her man and she definitely gets off on a hard and frantic fuck, as you will learn in our next upcoming film, Proper Pussy Pounding.
After setting the scene for seduction by dressing herself up to be irresistible to her man, Ria kisses her guy awake from his nap and then gives him what might be the longest and hottest blowjob of his life. Seriously, this girl is magical with her mouth! Ria's man responds the way any red-blooded male would in his situation - he enjoys the BJ and then turns her around and gives her a good hard pussy pounding!
Proper Pussy Pounding will be released on Thursday, June 27. You will enjoy this raunchy yet sensual scene!