Anal Pleasures, Friday 7/5
Posted - July 3, 2013
No Comments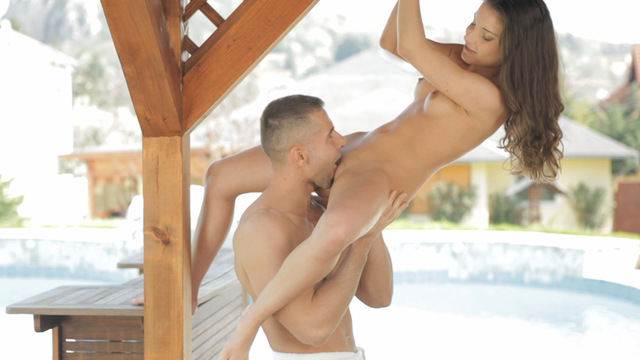 Do you ever like to fantasize about a long raunchy romp outside with your lover where anything and everything is fair game? Anita and her man get to live out that fantasy in Anal Pleasures, our next movie.
This one has a little bit of everything and I can't stop watching it! Anita is a super-hot petite brunette who is adventurous and clearly loves all the sex she can get. She deep-throats her guy with a smile and lets him try all kinds of acrobatic positions before they settle down together to enjoy a long anal fuck fest.
Definitely check out Anal Pleasures when it comes out on Friday, July 5. It's sure to be an excellent start to your weekend!