Love Notes, Sunday 6/23
Posted - June 21, 2013
No Comments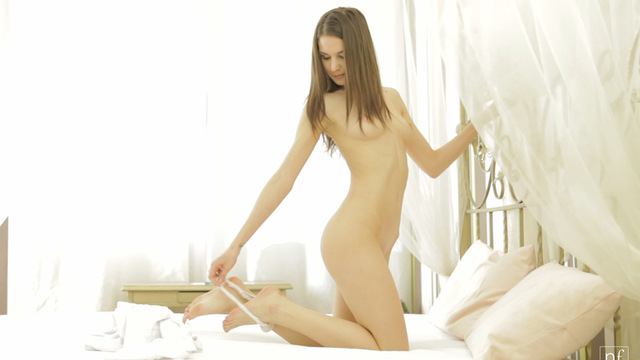 Have you ever had a long distance relationship? It involves a lot of anticipation and longing and plenty of masturbation that can be incredibly erotic as newcomer Candy Sweet demonstrates in Love Notes, our next film.
After penning a love letter to her lover filled with naughty suggestions of things she would like to do, Candy goes to bed and indulges in a long slow self-love session. It's so easy to follow along with how Candy is feeling as her tender dreamy touches gradually get faster and harder with each passing minute
You can enjoy Love Notes when it is released in our members area on Sunday, June 23. You will love watching Candy Sweet in action!