Self-love, Wednesday 7/3
Posted - July 1, 2013
No Comments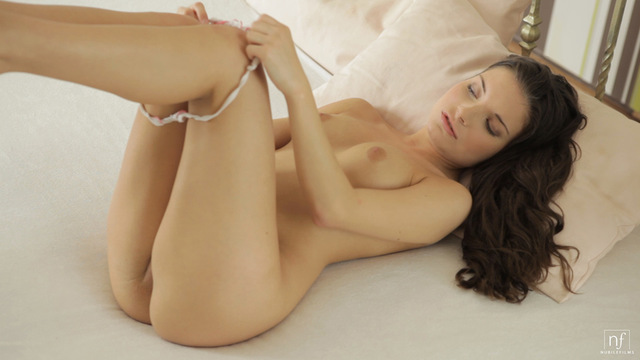 Anita is a cute little fireball that I just know is going to rock your world. Her debut film, Self-love, is the next on our release schedule, and we've got plenty more of this cute coed coming down the pipeline.
You will see right away how into sex and pleasure Anita is as she peels her top off and spends plenty of time squeezing and pinching her high perky tits. Her perfect pussy is wet and dripping by the time she is done playing with herself, easily taking in her long thrusting fingers as she works herself towards a breathy climax.
Check out Self-love when it is released on Wednesday, July 3, and get ready to fall in love with our newest addition to the Nubile Films lineup!