Sweet Feelings, Friday 6/21
Posted - June 19, 2013
No Comments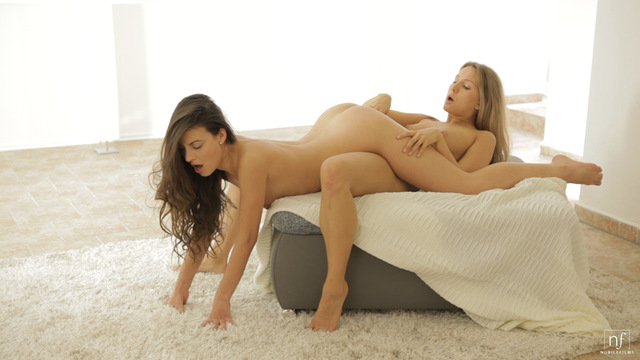 We just can't get enough of the super-hot Lorena, and neither can our members. We couldn't wait to bring her back for an all-new lesbian film, Sweet Feelings.
Although things start off sweet and simple with loving caresses between Lorena and her lover Whitney, things take an erotic and passionate turn as the passion builds. Whitney seems to know just how to push her woman's buttons, and turns out that Lorena is a total wildcat in bed, bucking her hips and nipping at her lover.
Sweet Feelings will be released on Friday, June 21. Get your weekend off to a sexy start and check back on Friday!