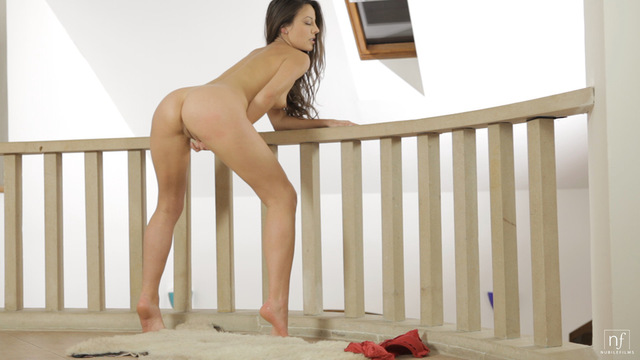 Lorena is hands-down one of the hottest girls I've had the pleasure of meeting in a long time. You all loved her in her lesbian debut, but I think that you will adore her even more after watching her in her upcoming solo, Breathtaking.
This scene starts with Lorena dressed in lacy red lingerie as she takes her time seducing herself. The build-up in this one is erotic as hell. My favorite part is the way that she leaves her sheer panties on for a long with her hand massaging her pussy beneath the material. You can see enough that it's a huge turn-on, but there's still a lot of anticipation while you're waiting to see all of Lorena's incredible body.
Don't miss Breathtaking when it is released on Wednesday, May 22. It is an erotic film with a gorgeous girl!