Deep Strokes, Thursday 5/30
Posted - May 28, 2013
No Comments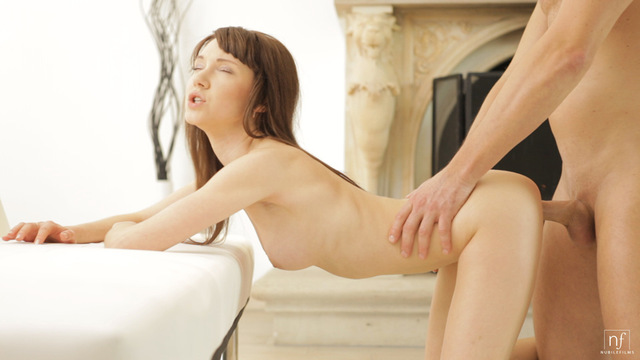 If you've been waiting for an erotic sensual scene with tons of intimacy, then our next upcoming film is for you. We've created a real connection between Adrianne and her man in Deep Strokes.
Beautiful brunette Adrianne has finished her date cuddling in front of a roaring fire with her man. Their kisses get longer and deeper, and soon their clothes are hitting the ground. These two are all about each other's pleasure. That, plus the ambiance combine to make a scene that just keeps getting hotter.
Deep Strokes will be released on Thursday, May 30. This one is great for couples, so why not grab your significant other and enjoy together?