Sexual Desires, Friday 5/24
Posted - May 22, 2013
No Comments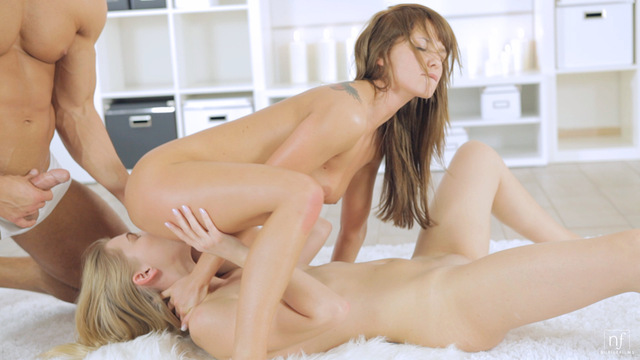 I just love a threesome where there are no holds barred when it comes to pleasure. If you're into hot raunchy sex then Sexual Desires, our next upcoming film, is one that you'll definitely want to check out!
Bella Baby and Violette are in the midst of a lesbian make-out session when they are joined by their man. These two hotties are already wound up and ready to cum, but they make sure to explore plenty of hot positions with their guy before they take their ultimate pleasure.
Sexual Desires will be released on Friday, May 24. This one has a little bit of everything in it. I know you'll enjoy it!