Two Much To Handle, Thursday 5/16
Posted - May 14, 2013
No Comments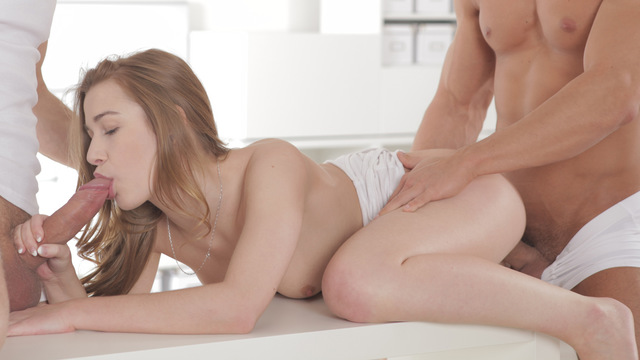 We are constantly trying to grow and explore new sexual niches at Nubile Films as you will see with our next film, Two Much To Handle.
We have received many requests for a threesome with two guys and a girl, and while I was a little hesitant when the idea was proposed I am really very happy with the result. Our directors really did an amazing job of making sure that Alexis Crystal was treated like the sex goddess she is and received all of the intimate attention she could take.
Two Much To Handle will be released on Thursday, May 16. Let us know in comments what you think, and if you would like to see more content like this!