Satisfied Emotions, Thursday 6/13
Posted - June 11, 2013
No Comments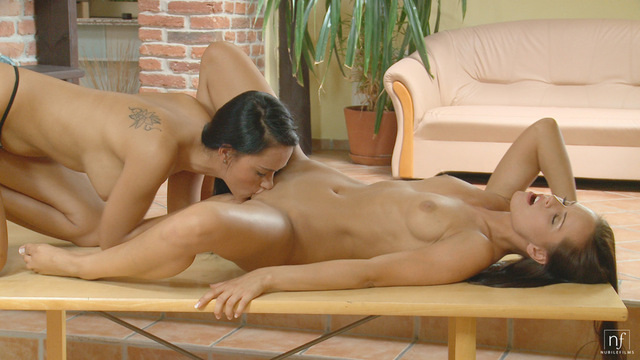 We've had plenty of blonde on blonde lesbian scenes lately, but I've been craving some action with dark-haired beauties. Fortunately, our next upcoming film, Satisfied Emotions, is the perfect answer to my wishes.
Kari and Victoria Sweet, two gorgeous brunettes, come together with a ton of passion. I love the way they spend so much time licking each other's tits and pussies. It's amazing to see how hot they get each other with just their tongues before their fingers ever get involved.
Satisfied Emotions will be released in our members area on Thursday, June 13. Check back for our newest girl on girl action!