Intense Loving, Thursday 5/2
Posted - April 30, 2013
No Comments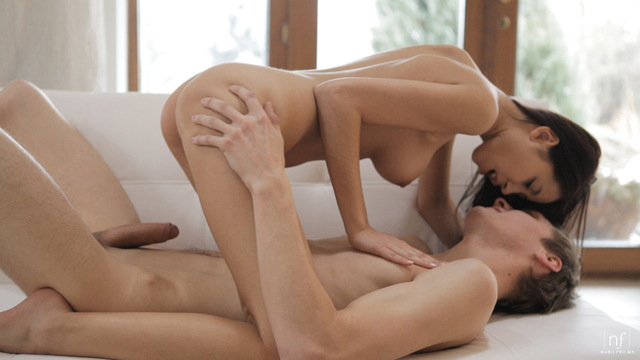 Paula received such a warm reception in her Nubile Films debut that I couldn't wait to bring her back for an encore performance. She is the star of our next film, Intense Loving.
Do you ever get hot and horny fantasizing about the pleasure to come when you are getting intimate with your significant other? That is the feeling we tried to capture during the opening sequence. I think it's really hot, but honestly nothing can be hotter than watching busty Paula enjoy herself with her man. She has such lovely tits that jiggle wonderfully when she's getting fucked from behind!
Intense Loving will be released on Thursday, May 2. You don't want to miss this erotic film!