Warm Passion, Sunday 4/28
Posted - April 26, 2013
No Comments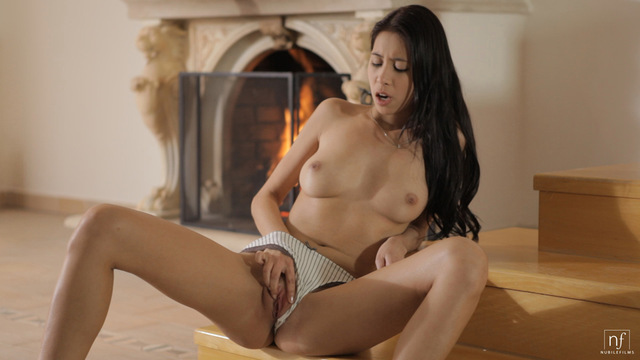 We're always on the lookout for the sexiest and most passionate new girls to add to the Nubile Films family. I think you will agree that we've hit it right on with Paula, the star of our next upcoming feature Warm Passion.
With long dark hair, a gorgeous tan, and tits that she can't stop squeezing, Paula is one hot number. I love the first moment that she drives two fingers knuckle-deep into her delectable shaved pussy, but it is the eagerness that keeps her pumping hard and fast that makes this film one of my new favorites.
You can watch Warm Passion when it is released on Sunday, April 28. Check back then and let us know in comments what you think about our newest model!