Menage A Trois, Friday 4/26
Posted - April 24, 2013
No Comments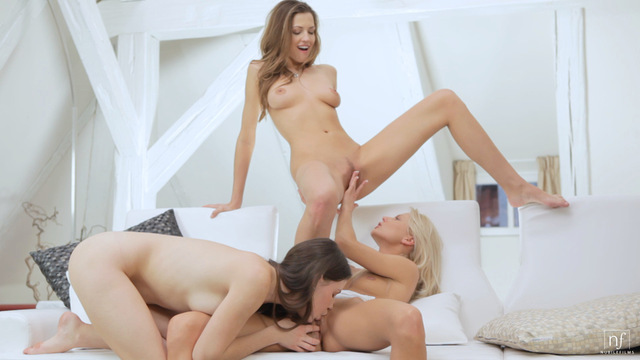 You've been asking for more girls-only content and it is my deep pleasure to continue to deliver with our next upcoming film. As the name implies, Menage A Trois features not two, but three beautiful sexy girls who are all deeply committed to each other's pleasure.
Xenia and Evfrat Mai are in the midst of a hot make out session when they are joined by their blonde lover Grace Hartley. This one is hot as hell the whole way through, and I love the way all three of them are committed to each other's pleasure from the very beginning.
Menage A Trois will be released on Friday, April 26. Your wait for a new all-girl threesome will finally be over!