Come Inside, Monday 4/22
Posted - April 18, 2013
No Comments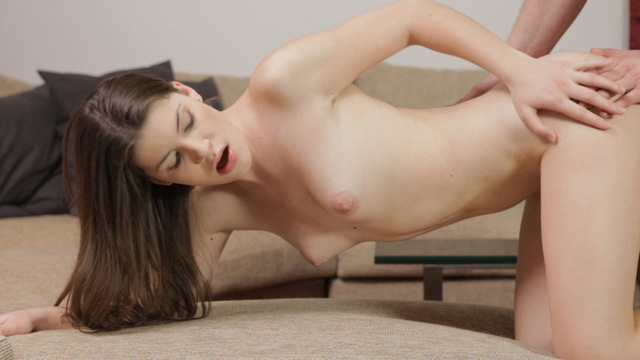 Sweet and sexy Xenia received a warm welcome when she made her Nubile Films debut. That's great news, because we love her too-so much that she will be featured in two of our upcoming films. The first, Come Inside, is the next movie on our release schedule.
If you enjoyed watching Xenia pleasure herself, you will love watching how responsive she is with a man pushing her buttons. Her partner worships her with his mouth, but my favorite part of this one is the intimacy when he slides into her for the first few thrusts. The way they look into each other's eyes just hits the erotic, sensual tone we strive for.
You can watch Come Inside when it is released on Monday, April 22. Be sure to check back and view this sexy film!