A Touch Too Deep, Sunday 4/14
Posted - April 12, 2013
No Comments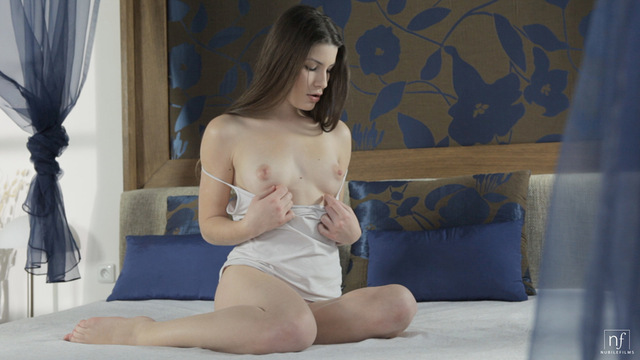 Spending a morning indulging in passionate self-exploration is a wonderful way to pass the time. Our next film, A Touch Too Deep, is sweet and sexy all at the same time.
Xenia is a hot brunette with a passion for sex that she just can't hide. My favorite part of this film definitely comes at the beginning, when Xenia is laid out on the bed with one hand massaging her tits and the other sliding down into her lace panties. She is so into the moment and so hot as she starts masturbating. I love it!
You can enjoy A Touch Too Deep when it is released on Sunday, April 14. Make sure to come back and check it out!