Double Dip, Friday 4/12
Posted - April 10, 2013
No Comments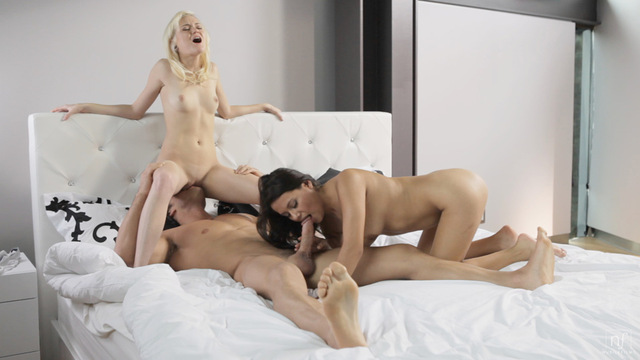 We've heard your requests for more threesomes, and we have a few coming up in the next month. I think that those of you who have been waiting patiently will be very pleased with Double Dip, the first of our upcoming threesomes and our next film to be released.
Selma Sins was well received in her solo film, but she's hot as hell when we pair her up with blonde newcomer Chloe Foster. The two were inseparable during filming, holding hands and exchanging flirty kisses whenever they possibly could. They wanted to do everything together, and their instant chemistry was obvious from the very first moments of the film.
This hot and sexy film will be released on Friday, April 12. Don't miss it!