Curves, Monday 4/8
Posted - April 4, 2013
No Comments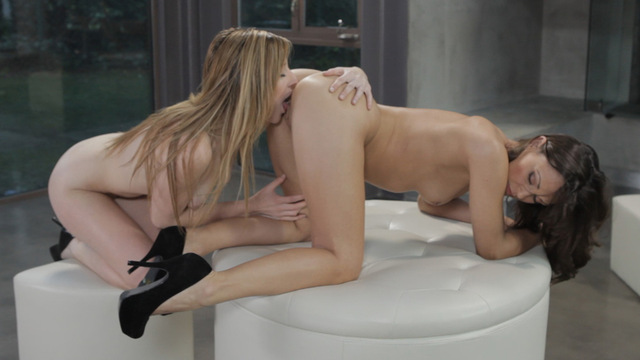 Two hot babes who are totally into each other's pleasure? Yes, please! Curves, the next film we'll release, features two new models with tons of mutual chemistry.
Blonde beauty Casana Lei watches the rain pour down and ruin her plans for a day spent outdoors. It's up to brunette babe Olivia Wilder to cheer her lover up in the hottest way possible! With the loving way that Olivia kisses and nips her way down her lover's body, there's no way that Casana can stay blue for long.
Curves will be available on Monday, April 8. You will love watching Casana and Olivia come together to make their cloudy day a lot brighter.