Beautiful Bosoms, Wednesday 3/27
Posted - March 25, 2013
No Comments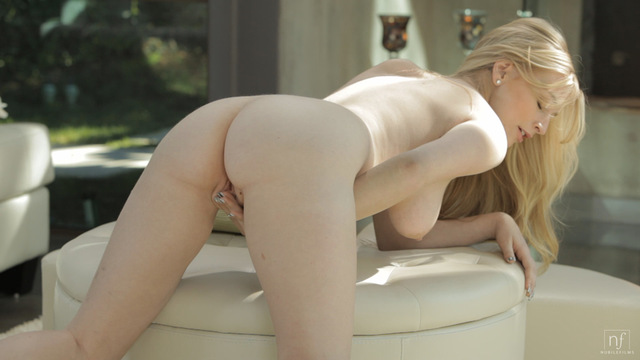 I love a girl with magnificent tits, and Stacie Jaxxx definitely fits the bill. She spends plenty of quality time playing with her breasts in her upcoming solo, Beautiful Bosoms.
Stacie starts this film out dressed in a hot black and red bra and thong. Soon, though, her clothes soon come off so that she can play with her diamond hard nipples and slide her fingers up and down her wet juicy slit as she works herself towards orgasm.
Check out Beautiful Bosoms when it is released on Wednesday, March 27. This is one hot masturbation scene that you won't want to miss!