My First Love, Tuesday 4/2
Posted - March 31, 2013
No Comments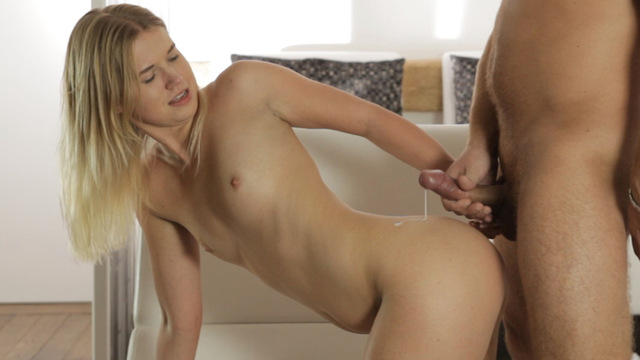 Have you ever dreamed of coming home from work and finding your woman waiting for you dressed in nothing but a few scraps of lingerie? If you've fantasized about a hot welcome-home fuck after a long day at work, then you will absolutely adore My First Love, our next upcoming film.
Violette takes her time primping her hot little body and getting ready for her man. When he finally arrives home, he is met with the delectable sight of his blonde lover stretched out and waiting for his sensual attention. It's no surprise that the resulting sex is explosive!
You can check out My First Love when it is released in our member's area on Tuesday, April 2. I know you'll enjoy fantasizing about this one!