Blog Categories
Fatal Seduction, Thursday 3/21
Posted - March 19, 2013
No Comments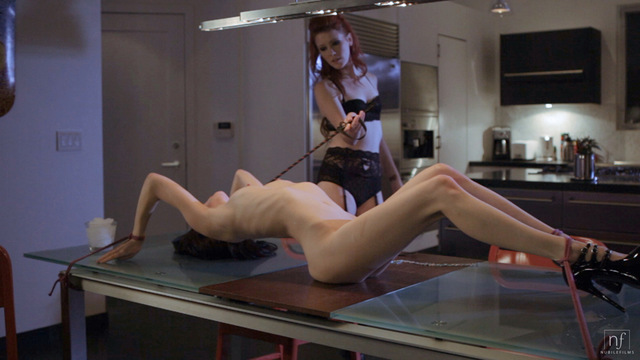 We haven't been shy about our love for Elle Alexandra here at Nubile Films, but you haven't lived until you've seen her in action in Fatal Seduction, our newest upcoming film.
Elle and her lover Aiden Ashley return home from a night on the town, and their lovemaking is anything but vanilla. Aiden submits willingly, knowing that she's in for one hell of a ride when Elle emerges from her room holding a riding crop. Elle is so hot when she takes charge, and she definitely knows how to please her lover.
Do not miss Fatal Seduction when it is released on Thursday, March 21. It's one of our hottest films to date. I'm sure you'll agree!