Surprise Encounter Pt 1, Sunday 3/3
Posted - March 1, 2013
No Comments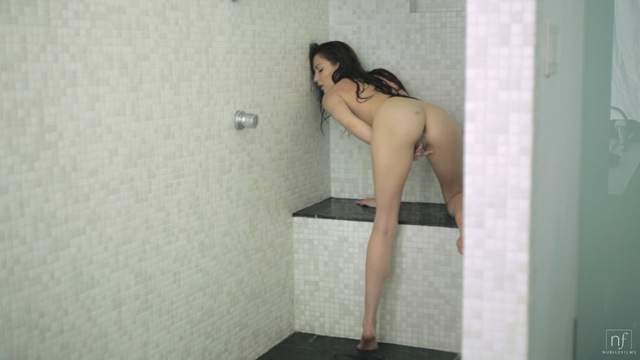 Do you ever imagine what it's like when a hot horny girl takes some time in the shower to pleasure herself before going about her day? We have captured that sensual experience in our next upcoming film, Surprise Encounter, but we've also added a twist we're sure you'll appreciate.
Lovely Cassie Laine slips out of bed early in the morning and heads right for the shower. She takes her time beneath the spray, pleasuring her sweet shaved pussy with her fingers and then the pulsing massage of the showerhead. Just as she is about to start cleaning herself, Cassie realizes that she is no longer alone in the bathroom!
Surprise Encounter Pt 1 will be released on Sunday, March 3. Be sure to check back to enjoy this hot shower scene and to find out who will join Cassie for the sexy second part of this story.