Afterhours, Wednesday 2/27
Posted - February 25, 2013
No Comments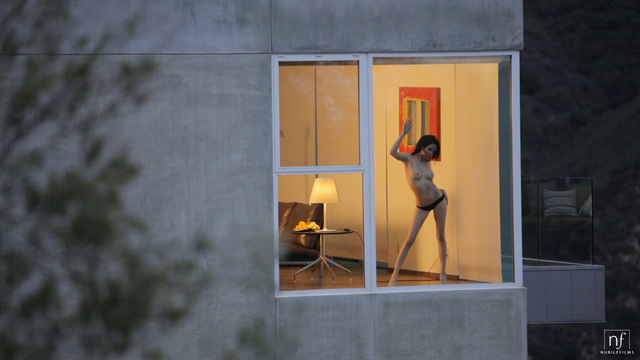 There's something about a hint of voyeurism when you have a hot girl pleasuring herself that can transform a good film into a work of incredible eroticism. We really hit that mark with Afterhours, our next upcoming movie.
Aiden Ashley is a newcomer that I'm positive you'll love. She's an incredible beauty whose enjoyment is obvious as she expertly works her shaved pussy. I have to admit that I love Aiden's ass and the way her hips pulse when she's fingering herself on her hands and knees. I couldn't get enough of watching her from behind!
Afterhours will be released on Wednesday, February 27. Be sure to check it out, I'm sure you won't be disappointed!