Scintillating Pleasure, Thursday 2/21
Posted - February 19, 2013
No Comments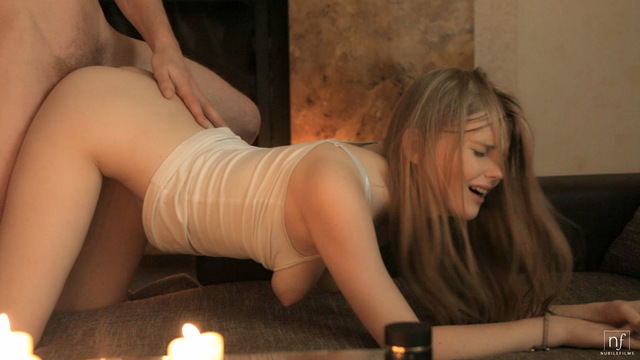 We have gone to great lengths to incorporate sensuality and erotic content into our films, but it seems to me that lately we haven't had as much pure romance as I would like to see. Those of you who have missed the loving connections will surely enjoy Scintillating Pleasure, our next upcoming film.
Laid out in front of a fire and moaning in pleasure as her man uses his skillful tongue to seduce her, Evelina is gorgeous to watch. I love the way her large breasts tipped with big creamy areolas move throughout her lovemaking, and I am positive that you will too.
Don't miss Scintillating Pleasure when it is released on Thursday, February 21. This one is romance at its finest!