Lick, Tuesday 2/19
Posted - February 17, 2013
No Comments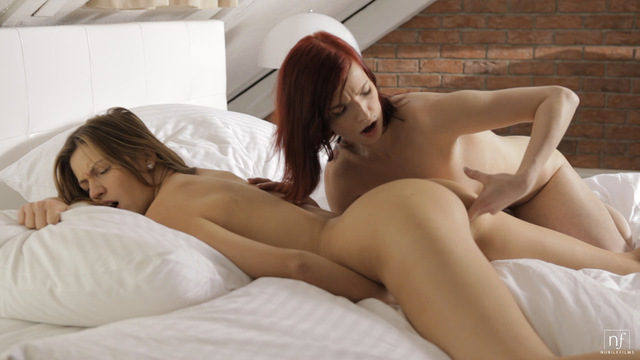 Two beautiful girls and one bed… How could you ask for anything sexier? We've taken the incredibly popular Evfrat Mai and paired her up with lovely newcomer Leila Smith in our next upcoming film, Lick.
The chemistry between these two girls sizzles as they help each other out of their clothes and then take turns licking and suckling all over one another's bodies. I love the way both Evfrat and Leila are smiling the whole time as they bring each other pleasure. They are so clearly having a good time and enjoying themselves together, and it gives this movie a lot of intimacy and sensuality.
Lick will be released in our members area on Tuesday, February 19. Come back then to check it out and enjoy our newest hot lesbian action!