Wet Touch, Sunday 2/17
Posted - February 15, 2013
No Comments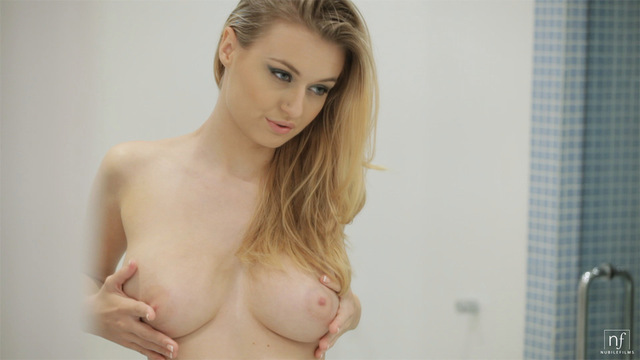 I love a beautiful big-breasted woman, don't you? There's something about fantasizing about a lovely girl getting in the shower and lathering her perfect large tits up with soap so they're nice and slippery. If you enjoy thinking about that as much as I do, then you will adore Wet Touch, our next upcoming film.
Natalia Star is stacked in all the right places with an amazing hourglass figure I could stare at for hours. Our idea of putting her in the shower for her solo film was an excellent one. When she steps into the stall and adds a steady blast of water to the mix, things get hot really fast.
If you've been waiting for a movie featuring a model with incredible big tits, then you will want to check out Wet Touch when it is released on Sunday, February 17. You won't be disappointed!