Blog Categories
Two Gems, Monday 2/11
Posted - February 7, 2013
No Comments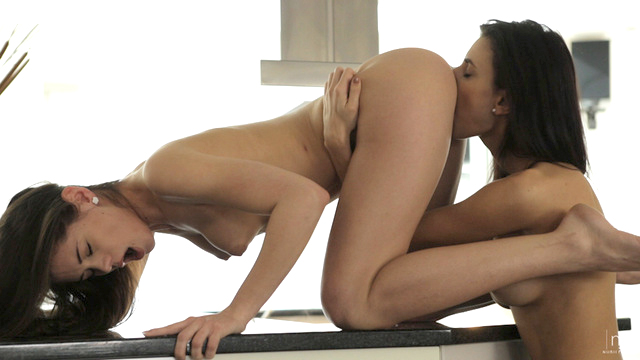 Do you ever wonder what might happen if two beautiful women enjoy a fun sleepover together and then realize that they are desperately attracted to each other? Caprice and newcomer Gabi get to play out that sexy fantasy in our next upcoming film, Two Gems.
After exchanging longing glances across the table, the girls come together in a passionate kiss and the clothes quickly start coming off. These girls are both beautiful, and to watch them come together with such energy and eagerness to please one another is a stunning sight that I can't get enough of watching!
You will love Two Gems when it is released on Monday, February 11. Don't miss this hot lesbian encounter!