High Rise, Thursday 1/24
Posted - January 22, 2013
No Comments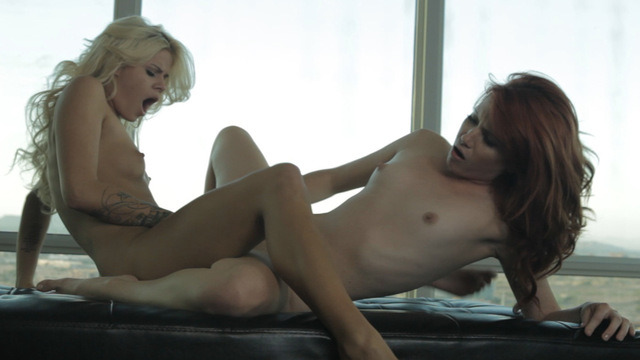 Our members love Elle Alexandra, and so do we! We have brought back our favorite redhead and paired her up with blonde beautiful newcomer Jessa Rhodes to bring you High Rise, our next upcoming film.
Jessa and Elle have instant chemistry together, so much so that they couldn't keep their hands or their lips off of each other no matter how much we tried to direct them! The result is a film that is incredibly sensual. The way Jessa keeps arching her back in response to Elle's touch gets me especially hot every time I see it.
If you love Elle and hot girl-on-girl action, then you will not want to miss High Rise when it is released on Thursday, January 24. This one is definitely going to get you hot!