Bathe In My Love, Friday 1/18
Posted - January 16, 2013
No Comments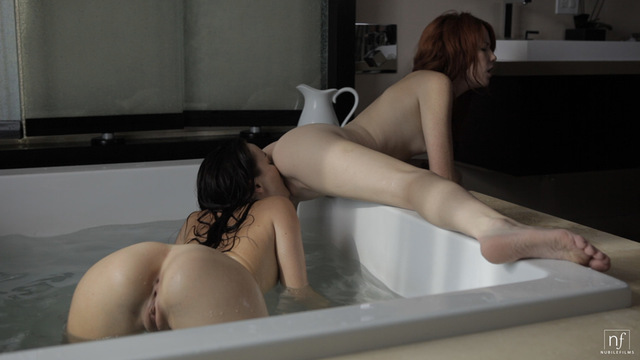 Do you ever wonder what it would be like for two gorgeous women to have their way with one another in a big, accommodating bathtub? In Bathe In My Love, our next upcoming film, that's exactly what happens.
Elle Alexandra runs the water as she waits for her lover Capri Anderson. Things heat up really fast once the girls get into the water and discover how fun slippery smooth skin can be! Watching the girls float around in the Jacuzzi as they take turns eating each other out is definitely an erotic visual that I'm sure you will all enjoy.
This wet and wild movie will be released on Friday, January 18. Be sure to check back then!