Zealous, Wednesday 1/16
Posted - January 14, 2013
No Comments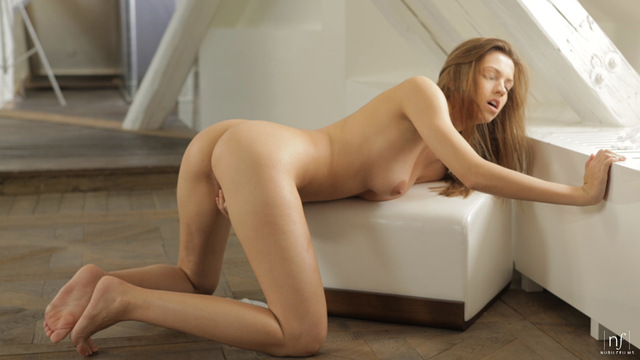 I hope you're loving these stunning new additions to the Nubile Films family as much as I am! Evfrat Mai is another new face, but I know that you'll adore her as much as I do. Her upcoming solo film Zealous is sexy as hell.
When Evfrat wakes up in the morning with a case of bedhead and lustful thoughts, there is nothing to stop her from fulfilling her urges. I love the moment when she is so overcome by pleasure that she can no longer stand on her own feet, instead sinking down to her knees so that she can lean forward as she continues to touch herself.
You can watch Evfrat Mai in her Nubile Films debut on Wednesday, January 16. It's a stunning solo film, so be sure not to miss it!