All I Want, Monday 1/14
Posted - January 10, 2013
No Comments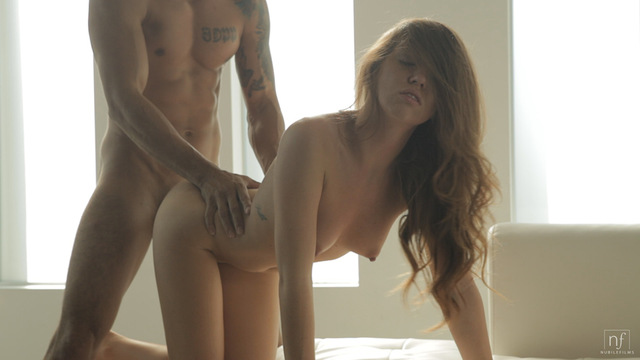 The first time I saw the final product of All I Want, the next upcoming film, all I could think was that this is exactly what we've been aiming for. Maddy O'Reilly is our newest addition to the Nubile Films family, and she does an incredible job of turning this movie into such an intimate experience that I almost felt like a voyeur watching it.
To me, the hottest part of this film by far is when Maddy and her man are fucking doggy style. There's nothing particularly special about the position when they start, but the longer they go the hotter it gets. Maddy's man leans forward to start kissing and nipping at her neck, and Maddy responds by bucking her hips and squirming as she totally loses control.
Definitely do not miss All I Want when it is released in our members area on Monday, January 14, and be sure to let us know if you agree that this is the kind of super sexy content you want to keep seeing!