Bathe with Caprice, Sunday 1/6
Posted - January 4, 2013
No Comments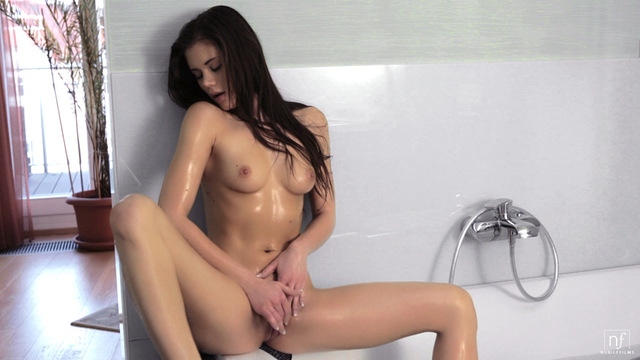 It's been a while since we've featured a bath scene, but for those who love watching our models get wet and wild the drought is over! In our next upcoming film, Bathe, we're bringing back Caprice to have some fun in the tub.
Caprice has been a real hit with our members and we couldn't wait to have her return. She's incredible to watch when she cums, but to me the hottest part of this scene is when she's just sliding into the tub and dripping water all over her neck and breasts as she gets herself in the mood to masturbate.
Bathe will be released on Sunday, January 6 so be sure to check it out!