Blog Categories
Sensual Massage, Friday 1/4
Posted - January 2, 2013
No Comments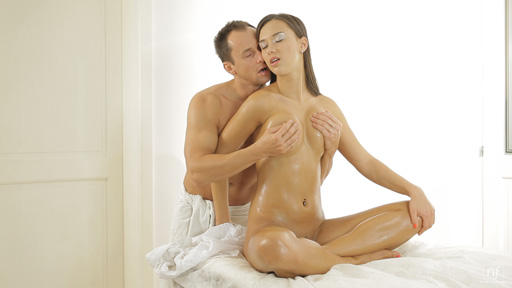 Have you ever thought of giving your lover a long, thorough massage where you oil them up and then massage away all of their troubles? That's the type of massage that Victoria Sweet is expecting as she waits in the nude for her lover. At first that's exactly what she gets, but soon those tender touches evolve into some truly erotic lovemaking.
Sensual Massage is a wonderful passionate exploration between two lovers who have some explosive chemistry between them. The emotion between Victoria and her man is very real and easy to see, and it makes this film incredible to watch.
Our members will enjoy Sensual Massage when it goes live on Friday, January 4. Be sure to check back to watch an unforgettable encounter.