Four of a Kind, Monday 12/31
Posted - December 27, 2012
No Comments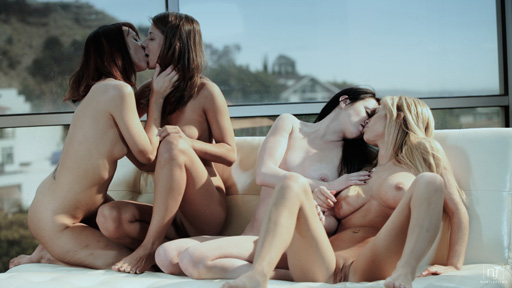 Watching three incredible women come together in a lesbian threesome is an amazing experience, so we decided to find out what it would be like to add one more girl into the mix. That was the premise behind Four Of A Kind, which was filmed on the spur of the moment but turned out to be a super hot film!
We brought in Ashton Haze and Tasha Reign, two new models to take part in this sexual frenzy. Of course, we also knew we wanted to have some of our go-to favorites take part as well so we paired those two up with Katie Jordan and Presley Hart.
If you want to see four lovely ladies let loose all of their inhibitions and drive each other wild, then check out Four Of A Kind when it is released on Monday, December 31!