Emotional Response with Gina Devine, Wednesday 1/2
Posted - December 31, 2012
No Comments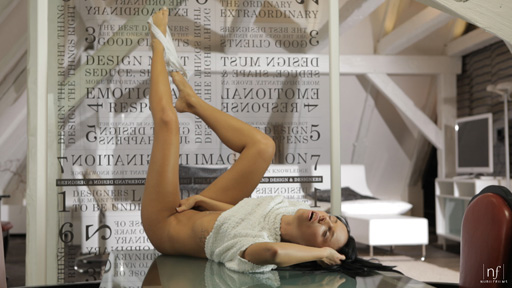 Gina Devine is a brand new addition to the Nubile Films family, and she is about as hot as they come! There's absolutely no question that this brunette beauty is enjoying herself in our next upcoming film, Emotional Response.
I can't get enough of watching how expressive this girl is. The way she writhes on the table and arches her back as she's starting to get into her solo scene is really erotic, but I definitely think my favorite part is the way she traps her own ankles high in the air when her panties don't quite come off in the beginning.
You definitely don't want to miss this hot new addition to our collection when it is released on Wednesday, January 2. It's our first new film of the new year, and in my mind it's a must-see!