Blog Categories
Vintage Love, Friday 12/21
Posted - December 19, 2012
No Comments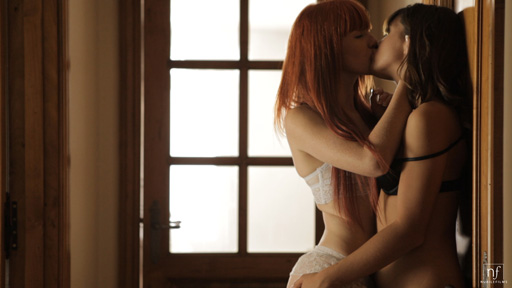 When Elle Alexandra meets up with Jaslene Jade in the hallway, the girls are unable to keep their eyes-and eventually their hands and mouths off of one another. Such a hot and heavy make out session can only end in a long, sensual romp in the bedroom.
I love that this film is essentially broken into two parts: the first part in the hallway where the girls lock lips with such urgency, and later in the bedroom when they consummate their hunger for one another with a slow and luxurious seduction. I think we really managed to capture a passionate encounter between two lovers who are still in the first blush of their relationship where they just can't keep their hands off one another.
Vintage Love will be released on Friday, December 21. Make sure to check out this hot and heavy lesbian encounter.