A Sweet Surprise, Monday 12/17
Posted - December 13, 2012
No Comments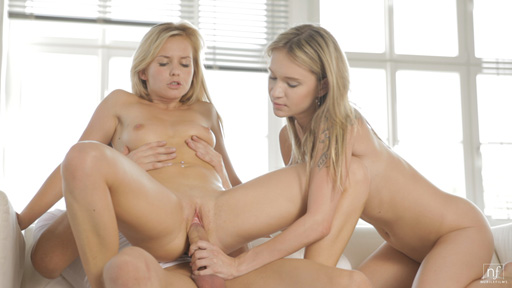 In our next upcoming film, A Sweet Surprise, we have brought back Bella Baby and paired her with gorgeous newcomer Angel Piaff to bring you a threesome featuring two hot blonde-haired blue-eyed babes.
I think the thing I love the most about this movie is the voracious appetite both of these girls have for pleasuring one another. Bella and Angel couldn't keep their hands or their mouths off of one another, constantly running their fingers down each other's skin and stealing kisses as they changed position.
There's a real connection between these two that I'm sure our members will appreciate when A Sweet Surprise is released on Monday, December 17.