Touch Me, Friday 12/7
Posted - December 5, 2012
No Comments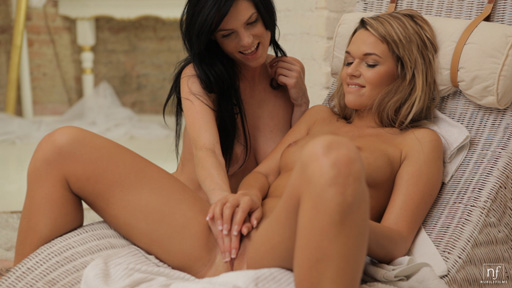 Get ready for two hot new additions to the Nubile Films cast: Eileen and Frida. The second we brought these two together sparks started flying, and we knew we had some incredible chemistry to work with.
Filming Touch Me was surprisingly simple. Eileen mostly took charge of the scene and dominated Frida in the most pleasurable way possible. It's not often that we have the chance to roll film and then essentially stop directing, but these girls were everything we wanted them to be.
Be sure to check out Touch Me and enjoy the hot lesbian action when it is released on Friday, December 7.