Revealed with Elle Alexandra, Wednesday 12/5
Posted - December 3, 2012
No Comments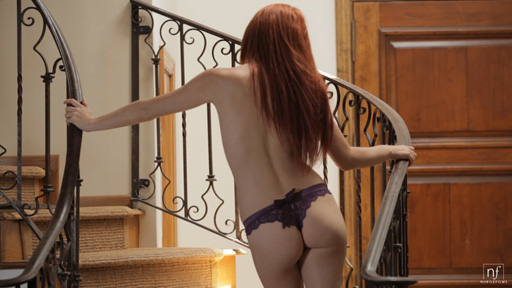 Fans of Elle Alexandra will be thrilled to hear that our next upcoming feature is a solo scene featuring none other than the stunning redhead. We know that you can't get enough of Elle, and frankly neither can we!
Revealed was something of an impromptu scene when we filmed it, but it gave us some awesome natural film that I could watch again and again without growing tired of it. Looking stunning in a matching purple bra and panties set, Elle peeks at us playfully through an ornate banister before making her way down the staircase. She's so turned on and ready to pleasure herself that she needs to get herself off right there on the stairs!
We will add Revealed to our members area on Wednesday, December 5. You definitely don't want to miss this sweet masturbation scene!