A Time To Remember, Thursday 11/29
Posted - November 27, 2012
No Comments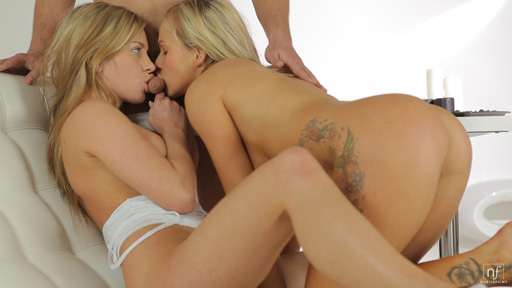 If you've ever dreamed of walking in on two hot girls making out and then having them invite you to join them for some incredible sex, then you will love our newest upcoming scene.
In A Time To Remember, Bella Baby and Leony April are interrupted in the midst of their lovemaking by their man's arrival. Bella and April invite him to join them by each wrapping their eager lips around his hard dick and sucking him off in a mutual blowjob-and that's just the beginning of this erotic threesome!
If you're in the mood for some sensual threesome fun with a ton of oral sex, then definitely check out A Time To Remember when it is released on Thursday, November 29.