Favors Storyboard
Posted - November 21, 2012
No Comments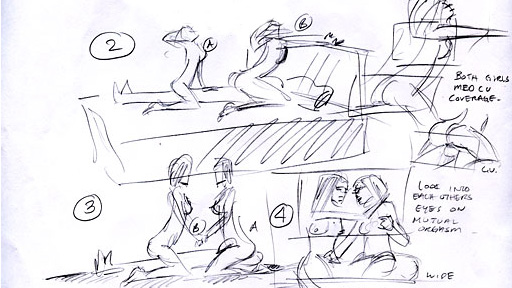 If you've ever dreamed of playing the stud in a threesome with two gorgeous, eager girls, then you are not alone. That's the premise behind our next upcoming film, Favors.
I thought that posting a storyboard for this movie would be particularly interesting once I compared our original plan to the final product. These are just some of the sexy ways that we initially intended for our two female stars to share their man. I really like the one where they ride him together so he can fuck one of them and eat out the other at the same time.
Check back tomorrow for a screen shot from the final shoot and to get a preview of how well we were able to turn this fantasy into reality!