Beautiful Stranger, Friday 11/9
Posted - November 7, 2012
No Comments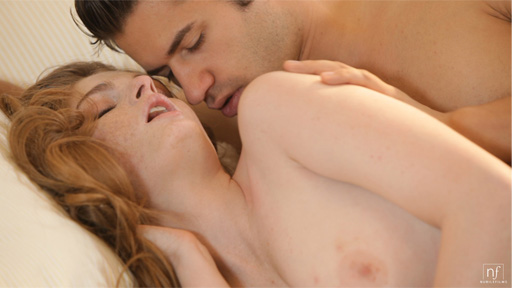 If you have ever dreamed of waking up your partner with a kiss and then carrying out a morning seduction, then you will love Beautiful Stranger, our next upcoming film.
The ever-sexy Faye Reagan receives an erotic wakeup early in the morning when her man kisses her long and hard and then settles his head between her legs to eat her out. Faye enjoys the attention, but this fiery redhead isn't one to accept such a pleasant surprise without returning the favor.
Check back on Friday, November 9 to watch Faye take charge of this morning encounter and give her man the ride of his life!