Summer Passion, Thursday 11/1
Posted - October 30, 2012
No Comments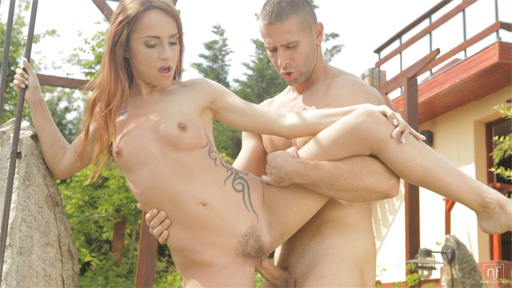 There's something about watching a pair of lovers set their inhibitions aside and pleasure each other in the bright outdoor sunlight that is infinitely more sensual than indoor scenes.
We filmed 'Summer Passion' during the height of the California summer when the beautiful Leyla Black was perfectly tanned and toned for bikini season. Those of you have been wishing for some girls with tasteful pubic hair will absolutely love Leyla. I can't get enough of watching her tight little body in action as she pleasures her man.
'Summer Passion' will hit our members area on Thursday, November 1. Be sure to check it out!